Report: Cities on the "Third Axis"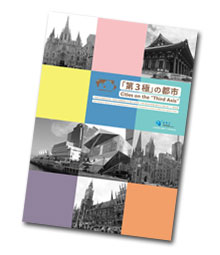 Download

(pdf/9.35MB)
Issued Date
● March 2015
Spec.
● 64 indicators on "Quality of Life" & "Growth of City"
● in English & Japanese
● 112 pages / B5 paper size (182mm×257mm)
Authors
●
Takayuki KUBO
●
Misato YAMADA






Cities on the "Third Axis"
2014 Report on "the Competitiveness of Fukuoka: Comparative Analysis of IRBC Non-capital 6 Cities"
In our research, neither capital nor mega-cities with similarity to Fukuoka are named as the "Cities on the Third Axis," and five of these cities (Seattle, Vancouver, Melbourne, Munich, and Barcelona) are set as benchmarks for Fukuoka. The comparison and the analytic results are put together into this report.
Although Fukuoka scores similar with other cities for "quality of life," a certain level of gap from other cities is observed for "growth of city." The strategy for Fukuoka from now on is maintaining the "quality of life" at the same level with other cities while continuing to strengthen the "growth of city."
While economic ripple effects can be expected under the "Special Zone for Global Startups & Job Creation" and by "Tenjin Big Bang" projects, the possibility that Fukuoka becomes as high as other global cities not only on the "quality of life" but also on the "growth of city" can be predicted by depicting the scenario with a 20% increase of the social and economic indicators.