Report: Global Networks of Fukuoka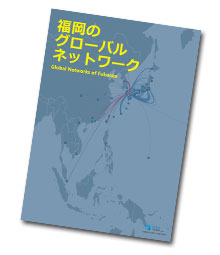 Downlaod

(pdf/8.41MB)
Issued Date
● March 2017
Spec.
● in English & Japanese
● 110 pages / B5 paper size (182mm×257mm)
Authors
●
Takayuki KUBO
●
Misato YAMADA
● Kazuma TAKIMOTO
Global Networks of Fukuoka
2016 Research Report on "the Global Interactive City Formation of Fukuoka: Shifting from Internationalization to Globalization"
In order to grasp Fukuoka's function as a global exchange base, this report clarifies the global networks Fukuoka has formed by analyzing a big amount of data regarding cross-border human resources, companies, goods, capital, and culture.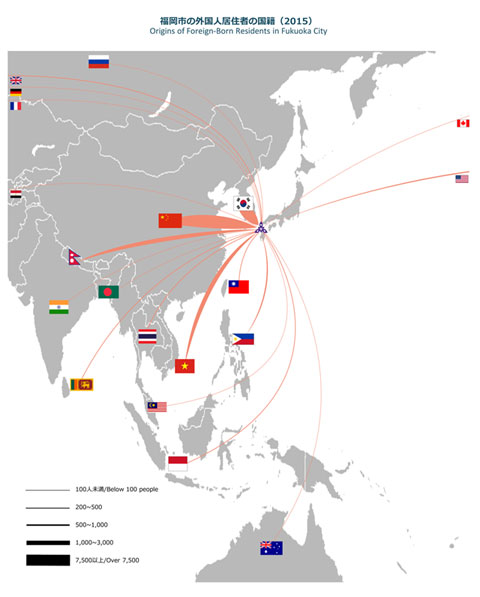 Cities developing as global cities and forming global exchange bases have advantages in tourism and business as well as innovation. For Fukuoka, further development as a global city while keeping the globalization policies that have been adopted so far is the city's growth strategy.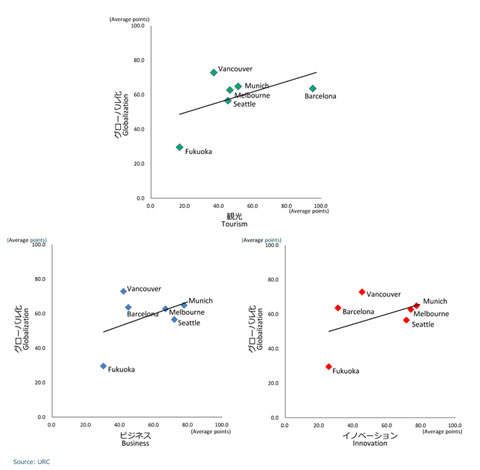 Both domestically and globally, Tokyo has the strongest networks with Fukuoka at this stage. However, together with the declining population and the shrinking economy in Japan and the Tokyo metropolitan area, Fukuoka has to gradually shift networks overly concentrated in Tokyo to the global equivalents.
Besides making full use of Fukuoka's global networks revealed in this research, strengthening each network while diversifying the networks promotes further development of Fukuoka as a global city and brings city growth.