Report: "Fukuoka Growth 2018 NEXTera"
※ When Online Publishing Preview (ISSUU) does not work properly, please download the PDF file.
Fukuoka Growth 2018 NEXTera

Data Book of Fukuoka City, Growing Towards the Next Era
The Information & Strategy Office of the Fukuoka Asian Urban Research Center has been publishing a data book, "Fukuoka Growth" that shows data on the growth potential in Fukuoka City every two years since 2014.
In the "Fukuoka Growth 2016 " issued in 2016, we introduced data indicating the momentum of Fukuoka City that is just in the process of its growth. Even today, a lot of people visit Fukuoka City, and the number of people who start new life and businesses is continuing to increase.
In this new "Fukuoka Growth 2018 NEXTera", we explored the possibilities of the city's leap forward the next stage, from a variety of data.
It also includes the researchers' reports that were published online at "Fukuoka Growth 2017-2018" from June 2017 to March 2018.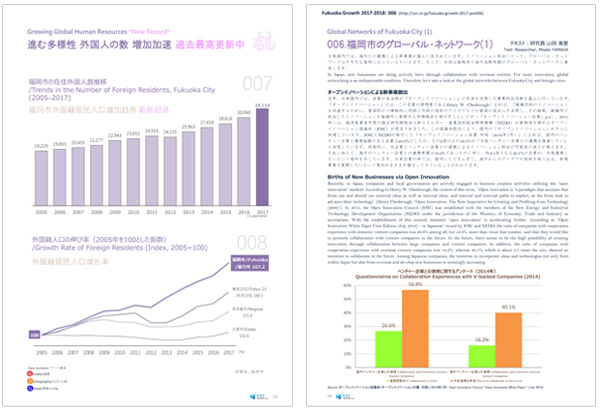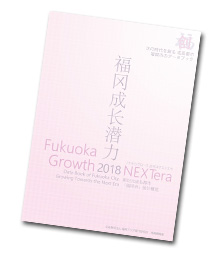 Download

(pdf/14.2MB)
Issued Date
● March 2018
Spec.
● in English & Japanese
● 100 pages / B5 paper size (182mm×257mm)
Inquiries
●
Naohisa HATAKEYAMA
●
Misato YAMADA